Who is ACI?
Angeles Communications is a family owned business since 1989. We have been in the voice and data business since the breakup of the original AT&T when it became legal to do this type of work. ACI was the Olympic Peninsula contractor for AT&T until it was broken up into more defined companies. We are still the leading dealer on the Olympic Peninsula for what is now Avaya. We now extend our knowledge of systems into the newest VOIP phone/data systems and strive to be the leader in these new technologies.
Quality Systems
| | |
| --- | --- |
| | Avaya is a leading global provider of business communications applications, systems and services focused entirely on serving the needs of businesses large to small. |
| | Multi-Tech Systems is an ISO 9001:2000-certified global manufacturer of award-winning telephony, Internet, remote access, and device networking products that connect voice and data over IP networks. |
| | Kentrox has been an industry leader in high-quality, highly reliable high-speed network access equipment. |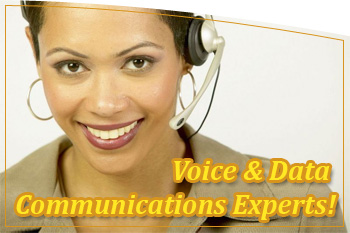 Angeles Communications Inc. continue's to move forward with technology as the years progress and are currently employing the newest IP (Internet Protocol) phone systems with full network integration. We continue to sell and maintain phone systems all over the Olympic Peninsula. We will cable any type of installation from residential to the largest commercial computer/telephone networks that can be built here. We have worked in the fiber optics trade for 10 years and expect to use our certified engineers to roll out the next wave of technology as it comes out.
Angeles Communications Inc. is Owned and operated by Scott Jensen (President) and Kathi Jensen (Secretary). Each of the two owners are certified and highly skilled in their areas of expertise. The company employs two additional certified telecommunication engineers. Our cable technicians have BICSI training or certification in the cable networks we install - with a 25-year guarantee on our certified network installations! Our personnel bring to us an unparalleled level of diversity with backgrounds ranging from military, electrical trades, trade school and college training in the telecommunications field.
Outstanding customer service is the primary goal of the company.
CCS Program
As TIA cautions, the quality of workmanship during installation can make or break the performance of high-speed structured cabling systems. Leviton's Certified Cabling System Program ensures that the ANSI/TIA/EIA-568-B standards compliant products purchased by the customer are properly installed to deliver the required performance. By using Leviton Voice & Data's CCS approved products, as well as qualified cable and certified installers, this program provides real structured cabling value, performance and flexibility to the end-user.